The brand can now dismantle 2.4 million devices per year, thanks to two robots, in the United States and the Netherlands.
It is a rare meeting to which BFMTV was invited: that of a unique robot which had never before been shown to a media, baptized Daisy. Composed of a multitude of articulated arms, there are two copies. One in Austin, Texas (USA), the other in the Netherlands, near the city of Breda.
From iPhone 5 to iPhone 12
At Apple, Daisy is in charge of dismantling iPhones that are at the end of their life or too damaged to be repaired, in order to isolate a dozen components. Among them, the camera, the battery, the screen, the chassis, but also the haptic feedback that generated the vibration of the home button of older models or the iPhone SE.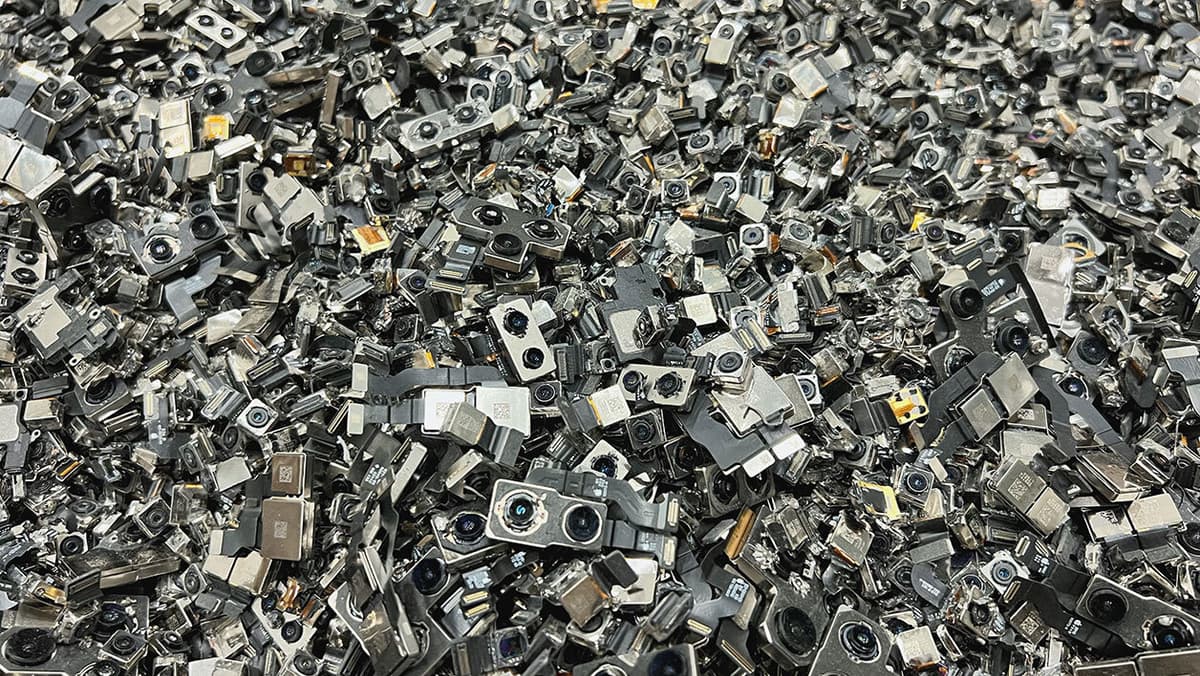 In total, Daisy is able to disassemble 23 iPhone models, namely all versions ranging from iPhone 5 (2012) to iPhone 12 (2020).
Several steps are on the program: first, the robot automatically locates the model, in order to best configure the disassembly process and then take off the screen. The second step is to immerse the device in a temperature of -70 degrees to detach the battery more easily.
Finally, the machine, which has in memory all the design plans of the different models, removes the different screws. All the components come out to one at the end of the operation. They will then be processed by more specialized machines to extract rare metals such as gold, lithium or tungsten, which are so polluting to extract and therefore so precious to reuse.
The ambition of a closed circuit
The brand currently uses 20% recycled materials in all of its products.
"The ultimate goal would be to create a closed-loop system, that is to say, to build all our products using only recycled materials", ambitions Sarah Chandler, director of the environment at Apple, with BFMTV .
If the two copies of Daisy are capable of processing up to 200 iPhones each hour each and 2.4 million units a year between them, the dismantled devices represent only 1% of the approximately 240 million iPhones sold annually by Apple. .
With BFMTV, the company clarified that Daisy is not yet operating at full capacity, waiting for customers to get into the habit of returning their old non-functional smartphones to it. It does not rule out increasing its robot workforce if the situation changes. The ball is now in the consumer's court.